// Start prologue 4.14.18
"You're always one decision away from a completely different life."
When I was in elementary school, I wanted to be a geologist. I filled boxes and boxes with rocks and minerals. My shelves were always bowed out from the weight of them. My parents graciously gave me a rock polisher, I can still hear the rhythmic swirling of my precious stones, rotating in endless circles, being polished into lost gems that Indiana Jones would have wanted to put in a museum. I always was drawn to the geode, rough on the outside, but when opened, contained a beautiful cavity lined with crystals. Nature's living proof of sometimes it's better to look inward than outward. This was extremely poetic to my twelve year old mind.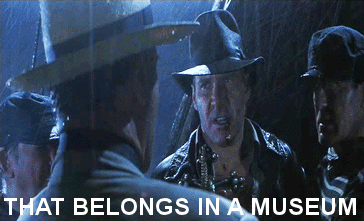 After high school I had no idea what I wanted. I wasn't driven. I was so terrified that I didn't know "what I wanted to do with my life" that I completely shut down. I enrolled in the local community college and graduated with what I like to refer as my "Frankenstein Degree" in the form of an Associate in Arts Degree. Drawing classes, Intro to Journalism, Trigonometry (why?!), and a million General Ed classes. You get the idea.
I then started my twenties believing I wanted to be a veterinary technician, why not? Science? Good.
Dogs & cats all day? Real good.
Cue my first "grown-up" job. Veterinary Assistant and Client Service Specialist. I had paid vacation AND a 401K option? Holy shit. Who was I? What even is a 401K?
I stayed with my job for almost five years. Some days I regret it, other days I know better. But that is a different post for a different time.
// fast forward
After a domino effect of life-altering revelations and experiences, I found myself back at community college, twenty-five years old, being swallowed in a sea of eighteen year old man bun wearing engineering students. Pursuing what? Computer Programming, my newest love.
A string (programming pun) of constant puzzles, in a different language that can be customized to do whatever I want. Pretty amazing.
// now
I am currently a month away from graduation (again) where I will receive an Associates in Programming & User Support. Where I am also being named as Outstanding Business Graduate (what?!) and receiving a Presidential Honor Award.
Soon I will be transferring to a four-year university, at the age of 28.
Sometimes I wonder if high school Sam would recognize me.
// why you make this blog? 
I want to share my story.
As a nontraditional student, it's hard to find others going through the same experience as me & I just want to let other women who want to go back to school know, they aren't alone.
Talk to you soon!
Sam
// End prologue